It is said that it is much harder to build a simple website. Since websites are a product of our imaginations, the chances of our ideas running wild are very high. We think that the more we put into something, the chances for a better outcome are higher. In reality, it is the simple, easy to use website that really draws a user, and keeps them coming back.
Easier to Navigate
Limit yourself to five to seven menu options, and use sub-navigation within that menu in order to declutter. Whatever you need, what is truly important, should be included in that menu and sub menu. You want your users to find everything from one place to another in a simple way. Furthermore, do not use a drop down menu. It not only clutters your site, but also looks really bad. The more responsive your website is, the better.
Faster loading speed
Simple sites load a lot faster since they generally have much smaller file sizes. Additionally, you are able to keep your coding simpler, and is streamlined. This way, you are less likely to make endless amounts of HTTP requests. A fast site is key to good customer experience.
Quicker to read and assess
People are busy, or make themselves out to be. In either case, they do not have time to take in tonnes of different aspects your site throws at them. Your key content needs to be the forefront, and anything that takes away from that is a distraction that is not needed.
Not all elements are important to have
The distractions we mentioned in the previous point, are generally the elements that you do not need to have. Does your website really need two menus, 3 contact pages, etc. etc. etc? Probably not. Think about the websites you frequent-- what is it about those websites that draws you in? Are there elements they have that you can implement on to your site?
Good design that does not make it seem like spam
Keep away from gimmicks and links within your site that will make it come off as untrustworthy or spam like. When you add too much to a site, many users think you might be trying to hide something, even if you are not. A site with too much going on is flashy and flashy always takes away from the bigger picture of the overall website.
White space is good space
We love white space. White space allows for your eyes to be able to really take in everything that is on a page. Use the idea of white space to your advantage. If you have a killer landing page with less text and a background image that deserves to stand out, play around with the placement of your buttons and text to be able to expose it more.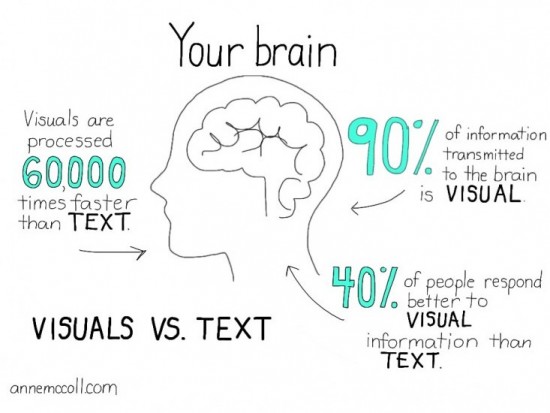 Images vs. Texts
People get very bored with text, and the more texts there is, the older a website also looks. You want your website to have a fresh, modern feel to it. Using images is much more of an attractive approach- visuals light up a page. You know what they say, "a picture says a thousand words."
A good looking website is simple- simple to use, navigate, load, function. These are the type of things that make your site stand out against sites that have everything on it; plus you are ranked higher in search engines, and that is always a major bonus.